Welcome to
Le Sueur-Henderson
Public Schools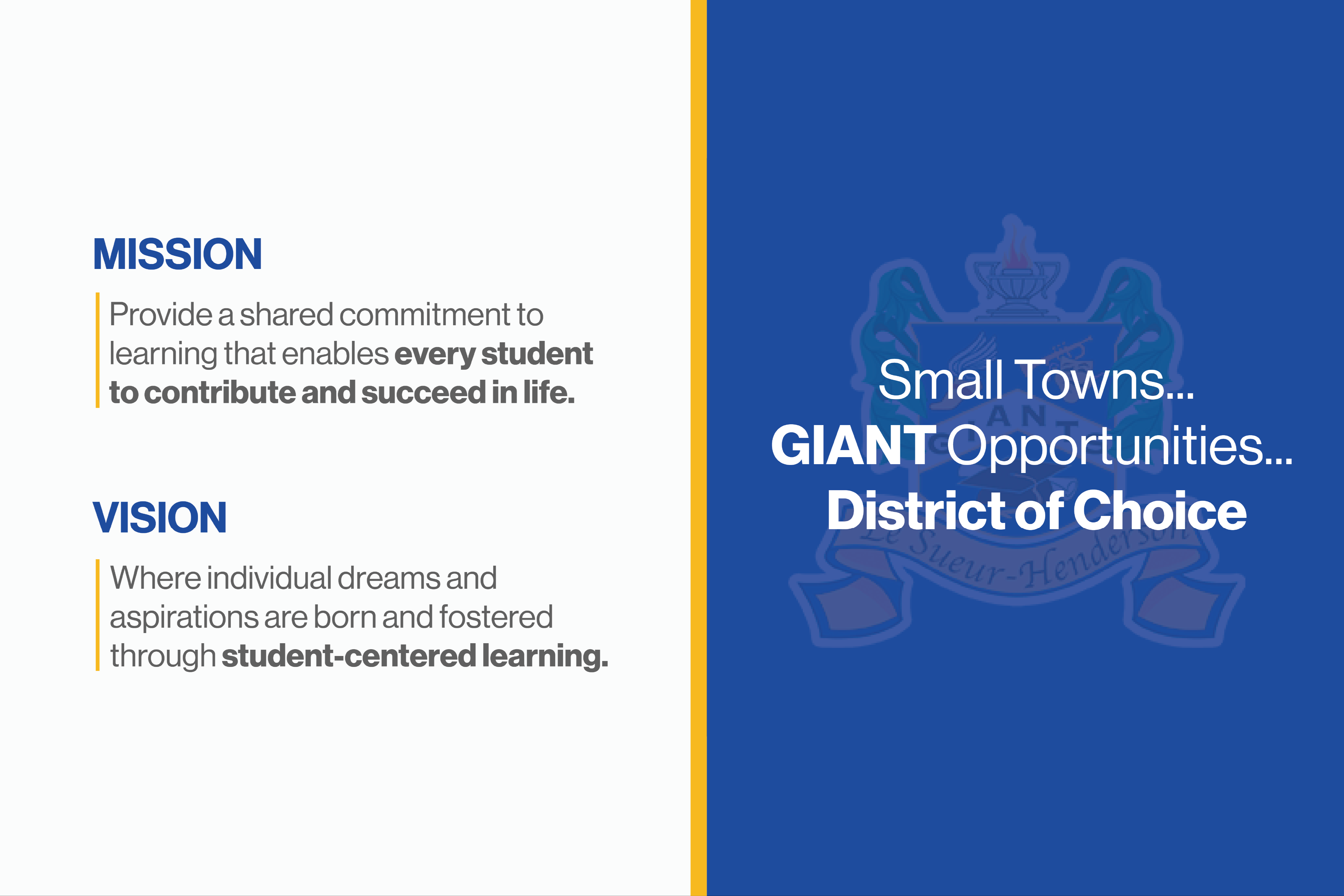 94% Graduation Rate
Compared to state-wide 83.8% graduation rate.
77% Educational Engagement
77% of LSH students report that they are always engaged and care about how they are doing in school (state-wide average is 50%).
94.3% Consistent Attendance
Compared to 85.3% state-wide.
79% Enroll in Higher Education
79% of LSH go on to enroll in higher education within 16 months of obtaining their HS diploma.